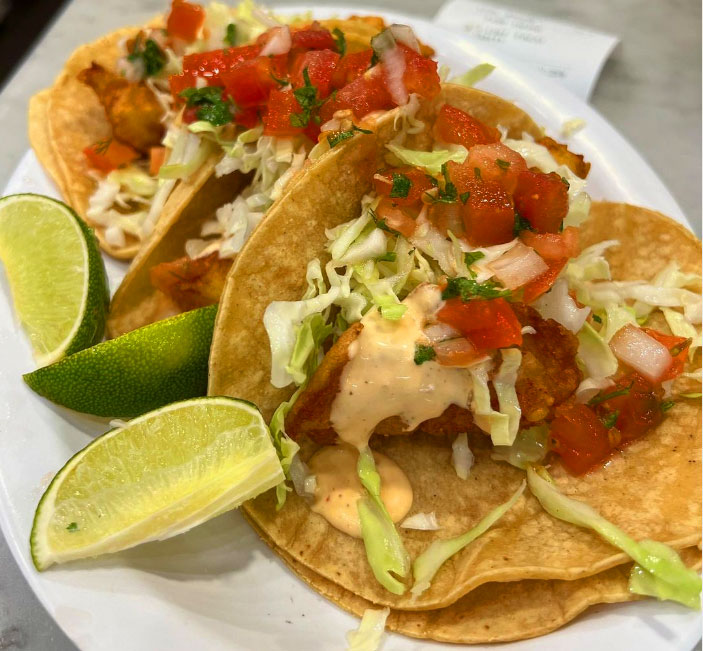 Discover a whole new level of fish taco excellence
Get the best-rated fish tacos in San Diego at a great price! Come check out our Mexican food restaurant in Del Mar.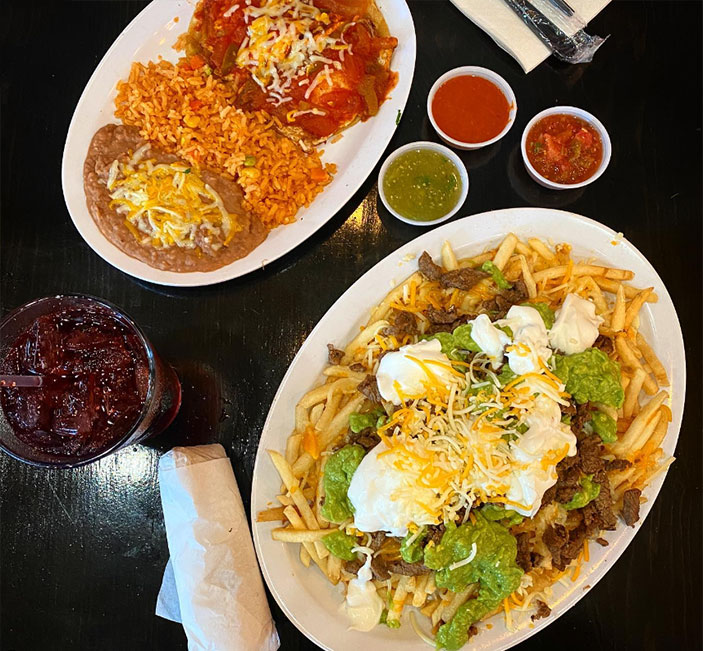 We emphasize freshness with locally sourced ingredients
We use only the freshest vegetables delivered daily and prepared fresh at our restaurant in Del Mar.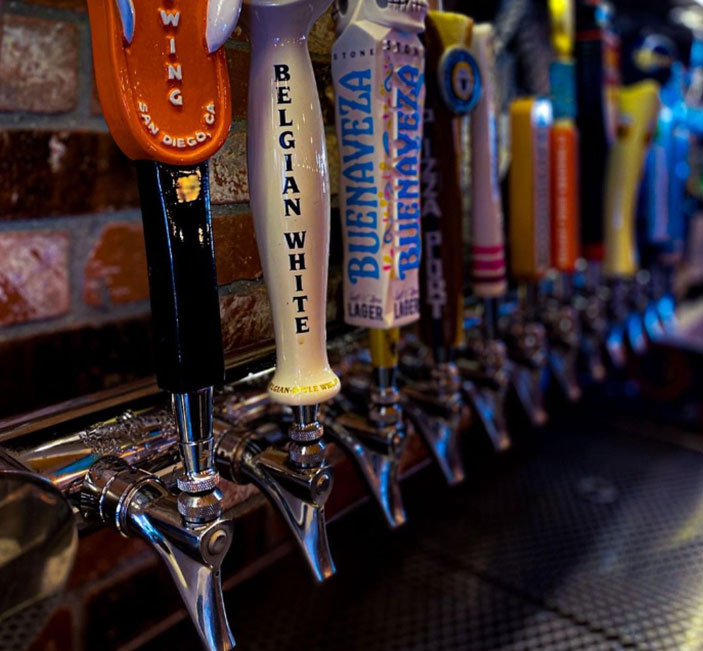 Cervezas? On Tap!
 Stop in for for fish taco and a cold beer at our bar in Del Mar. We have over 30 foreign and domestic beers with 17 beers on tap.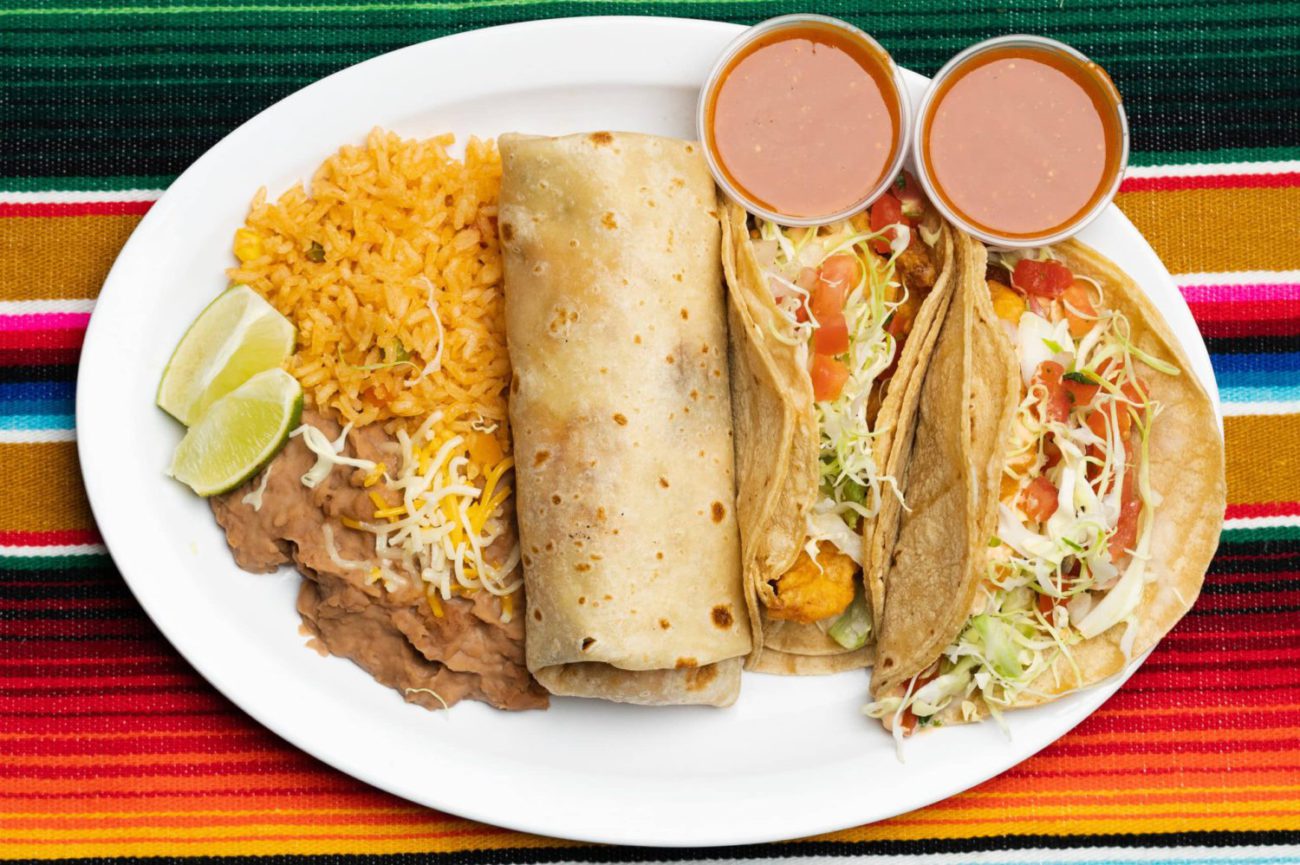 MEXICAN FOOD, MEET YOUR MAKERS.
El Pueblo has always had one mission: to be the best Mexican food North of the border.
Give us a try, we promise you will not be disappointed.
We have three locations, centered in Del Mar, Carlsbad, and Cardiff. If you're looking for fresh, local ingredients, and authentic Mexican chefs, we have you covered. If you're looking for all that, AND beers on tap, sip a cold one in Del Mar! While you're at it, check out our Happy Hour Specials, large outdoor patio, and luxury TVs- streaming your favorite content, of course.
Lastly,  you've probably heard the legends, but we're here to tell everyone the facts.
We ARE the home of the $1.09 Fish Taco. And yes, they really are that good.
#1 Rated Mexican Food in Del Mar
Looking for fresh and quality Mexican Food? At El Pueblo Mexican Grill in Del Mar, we'll serve you up the best and freshest Mexican food around. We use fresh vegetables delivered daily! Come join us for the #1 rated Mexican Food in Del Mar.

Came for a late lunch on a Tuesday, the food was very high-quality, environment is great including outdoor seating, and staff was extremely helpful.
Jon T.

"Best Mexican Food in Del Mar!"
Great fish tacos, everything is pretty solid. Salsa bar, good carrots. One of the best Mexican food spots in Del Mar for sure.
Mike G.

"El Pueblo is the best! "
This place is so amazing I had to write a review. The food is consistently delicious and the service is some of the best. The restaurant is very clean with a fun atmosphere. My boyfriend and I have loved coming here since they opened.
LeeAnne B.

Fantastic food, reasonably price, friendly bartender, surprisingly wonderful atmosphere! Loved it
Jerri C.